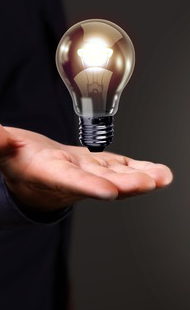 STUDY PERMITS
The study permit is a document issued by Immigration, Refugees and Citizenship Canada (IRCC), allowing foreign nationals to study in Canada.
Before applying for a study permit you will need an acceptance letter from a designated learning institution (DLI) and a valid passport or travel document.
IRCC will be looking at whether you:
Have sufficient funds to pay for your tuition, living expenses and return transportation (i.e. air fare)
Have a criminal record or pose a risk to the security of Canada
Are in good health
Will leave Canada at the end of your studies
If your application is approved you must abide by certain conditions during your studies (i.e. always be enrolled at a DLI, be progressing in your program, stop studying if you stop meeting the requirements of you permit, etc.).
There may be specific conditions on your study permit such as the level of studies you can attend and whether you can work/travel in Canada.
Note that you may qualify for off-campus and post-graduate work permits depending on your institution and program.
If you are from China, India, the Philippines or Vietnam you may be able to obtain your study permit faster by going through the Student Direct Stream.
Work Permits
| | | |
| --- | --- | --- |
| ·         Intra-company transfers | ·         NAFTA Work Permits | ·         Business Visitors |
| ·         LMIA-based Work Permits | ·         LMIA Exemptions | ·         Post-Graduate Work |
As there are different kinds of work permits, each with their own eligibility criteria, the following is general information only. For specific inquiries relating to your application please call our office to schedule a consultation.
Most foreign workers require a work permit to work in Canada on a temporary basis. To obtain a work permit you will need an offer of employment from a Canadian employer (see below). In the majority of cases your potential employer is required to complete what is called a Labour Market Impact Assessment (LMIA) to show there are no Canadian or permanent resident available to fill the position you were offered. You will also need to establish that you have the appropriate qualifications and experience to perform the job. Work permits are temporary by nature and as such you will need to prove to an officer that you will leave Canada once your work permit expires.
Anyone may apply for a work permit from outside of Canada, but you may only apply from within Canada in the following limited circumstances:
You or your spouse or parents currently have a study or work permit*
You have graduated from a program at an eligible school
You have a temporary resident permit that is valid for six months or more
You have applied for or are included in an application for permanent residence
You have applied for refugee status
You have status as a refugee or protected person
Your refugee claim has been denied, but you cannot be removed, or
You are allowed to work in Canada without a work permit but need a work permit for a different job
*If you are working in Canada and your work permit is about to expire and you have applied for permanent residence through the Express Entry system you may be eligible for a Bridging Open Work Permit. Call us to find out more.
Before you begin your application, ensure you have the necessary documents in hand. That includes:
Proof of identity
Proof of employment in Canada
Proof of relationship if there are accompanying family members
Other documents depending on where you are applying from and your status in that country
For proof of employment your employer must submit an offer of employment to Immigration, Refugees and Citizenship Canada (IRCC) and provide you with an employment number.
The Citizenship and Immigration Canada (CIC) application fee for work permits is $155.
The application process can be unfamiliar and time consuming. To ensure your application is complete and to avoid delays in processing, consider retaining the services of a lawyer.
Written by our Student-at-Law, Shuqin Weng
This website does not provide legal advice and all content is provided for information purposes only.